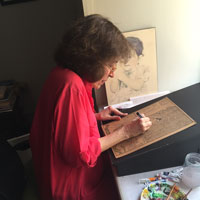 I had been so looking forward to seeing what Tehmyna had been working on for Mussavir Curated Art, and every minute of the wait was worth it. These are absolute gems! I can't wait for you to get to know this artist's work and fall as much in love with it as I am.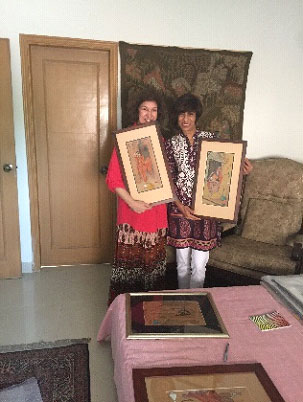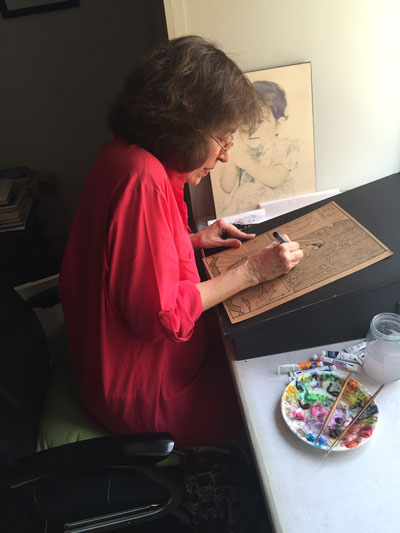 That's La Coquette she's working on. I love the concentration with which she works. But when you see her art, you'll understand why she must. The sheer amount of detail in her compositions is just breath-taking.
Examining to see if she is happy with what she just did. She was. And I was absolutely delighted with the finished piece!