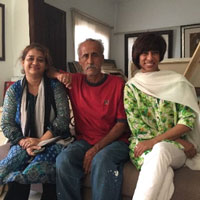 Shaista and Momin Khan, in their studio. We had been looking at some amazing canvases with Momin's signature horse-riders, and all of a sudden I saw this riot of color peeking out from behind one of the canvases. I pulled it out and instant love!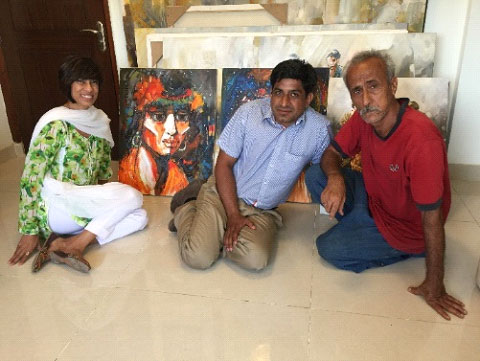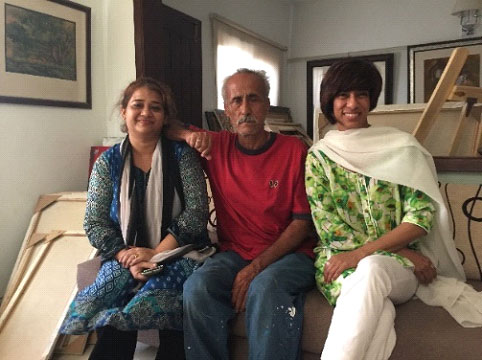 Shaista has the sweetest smile; and I love that Momin has paint on his pants! He had been working right where we're sitting, just moments before we walked in. Shaista is too sophisticated to have paint anywhere on her! They are so in-tune with each other, these two, and yet completely individual in their styles; it was so great to hang out with both of them. We stayed talking too late and left with promises of more such visits in the future.
Those are the horse-rider paintings peeking out from behind. Momin depicts the Central Asian sport of buzkashi, in which horse-mounted riders attempt to put a sheep carcass (yes, sheep carcass) through a goal. It is an action-packed game, which, fun fact, is the national sport of Afghanistan. And we're happy to announce that Momin has finished working on some of those for us, which will arrive in Dallas soon!