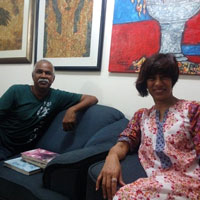 Hanging out in Wasi Haider's studio. I remember it was a sweltering hot July day, but being surrounded by all his amazing art was exhilarating nevertheless.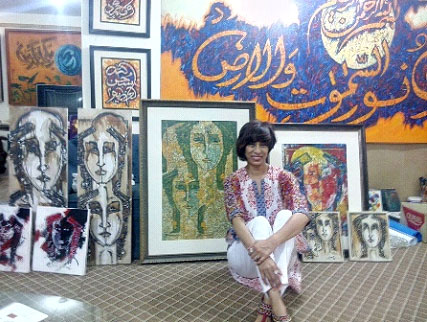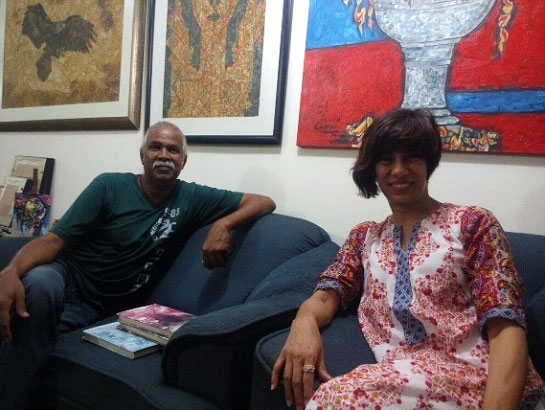 Those books you see on the sofa next to Wasi? He painted 1001 original covers for every copy printed; each cover is different and an edition of 1! Wasi himself is a poet and lover of literature. At our next meeting, he promised to read me some of his kalaam!
Contemplating the next acquisition!
All in all, it was an amazing experience, and very fruitful too!